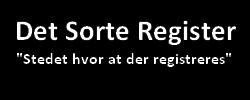 After a year where people in the middle east have fought for their freemdom of speech and democracy, I believe that the time has come for us Danes to be granted the same level of freedom.
There is hardly a nation out there where the population endure so much as we do in Denmark.
Our pension age has been increased. Young people are being forced to hard labor to get welfare.
Thousand of social workers are watching the families ready to remove children for things no social worker in other countries would ever bother to care themselves with.
This must stop. The abuse of public office has been challenged by "The black database" where abuse of office is being recorded.
For now the database has been forced out of Denmark but we citizens want it to return.
So I have made this block entry to state my support for what we call the Danish Freedom Act of 2012.